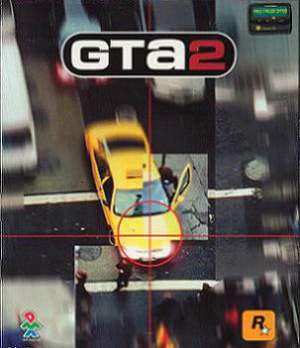 Game Name: Grand Theft Auto 2
English Name: Grand Theft Auto 2
Game Release: ASC Games
Game Development: DMA Design Limited
Release Date: 1999-10-27
Game Type: Action
Game Language: English
Unzip, run "start game.EXE"
[Game Introduction]
There are already many simulation driving games on the market, such as the simpler "module racing", the exciting and realistic "big racing car", and even the weird and unclassified "Vangers". However, there is absolutely no driving simulation game on the market, because it allows players to hijack a taxi, bully the homeless, and use the flamethrower installed on the front cover of the car to "grill" Harry K. Risner can even buy and sell drugs. After a lot of technical and game complexity improvements, "Grand Theft Auto 2" is more wild and exciting than its predecessor.
The first feeling of contemporary computer players of this game is the repeated changes in its perspective. Just like its original version, all actions are observed from top to bottom, which is very similar to the classic "Double Speed ​​Cars" in 1980 and the more modern "Vangers". The camera focuses the player's field of vision in the center of the screen, but the screen will continuously cut in or out according to the player's movement speed. When you move fast, the lens will pull out, if you move slower, the lens will move closer. " Grand Theft Auto 2 " adds some small tricks on this basis, such as instant pole-colored lighting effects and a new explosion effect system. British design group DM A Design hopes that these fancy things can attract players who are looking for visual excitement. But they also know that their game is much worse than many simulation driving games on the market in terms of the popularity of the scene. They believe that their advantage is mainly concentrated on the content of the game. DMA believes that the processing time of a typical game by a computer chip is roughly like this-70% is used for graphics, 15% is used for game programs, and the other 15% is used for sound effects. And "Grand Theft Auto 2" uses another design: 20% sound effects, 30% graphics and 50% game programs. This is a very interesting gamble, especially for an industry whose development is determined by technology in general.
Undeniably, the earliest version of this game was content-centric. Anyone who has played the original version will admit that just looking at the self-developing "virtual city" is a kind of enjoyment of playing games. Other driving simulation games have also tried the concept of "virtual city" ("Midtown Madness" may be a recent example), but none of them uses a similar approach to "Grand Theft Auto 2". The concept of "virtual city". Due to the concrete and realistic representation of a crazy, dark city, "Grand Theft Auto 2" is in a leading position in the field of "virtual city".
【Screenshot of the game】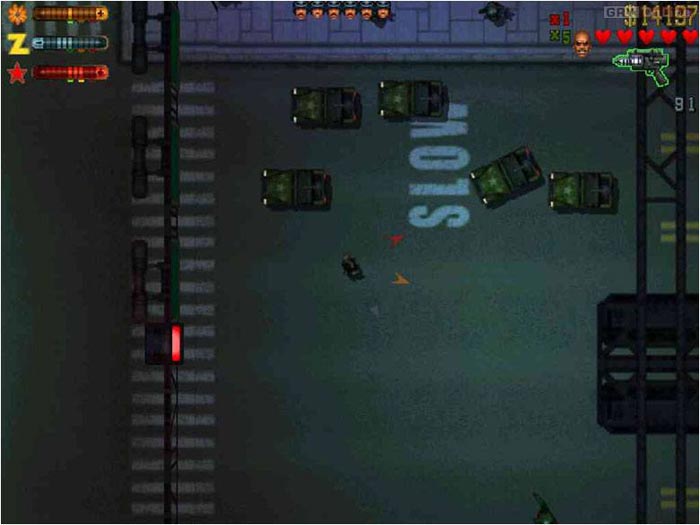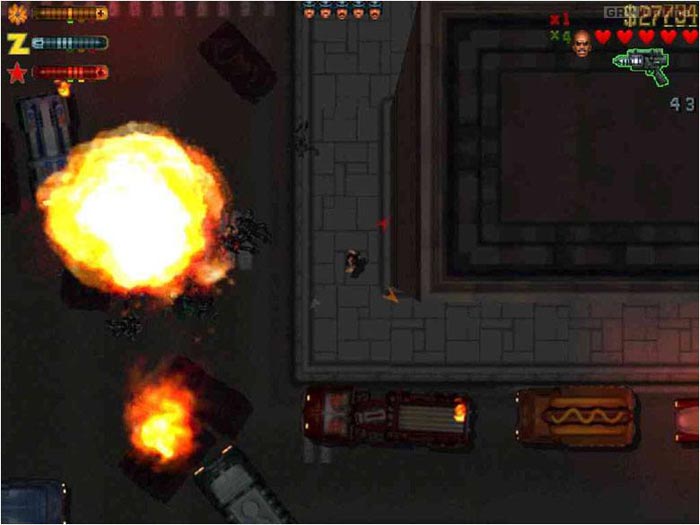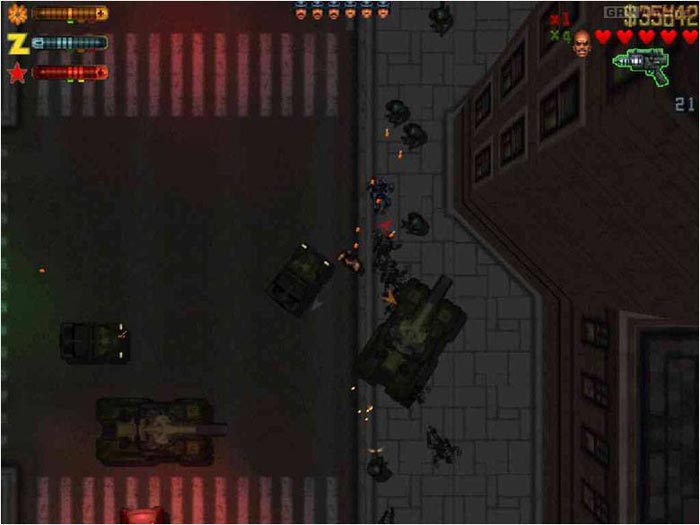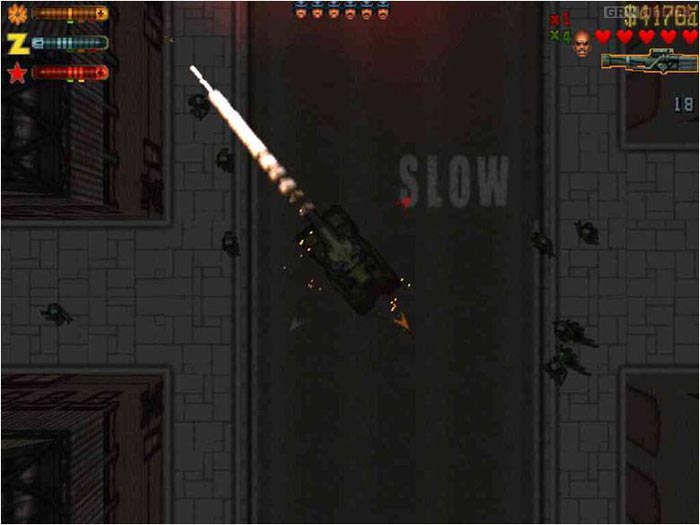 download link
Link: https://pan.baidu.com/s/15Axt6bme4nBTUX47Yf-qMQ Extraction code: rjp2